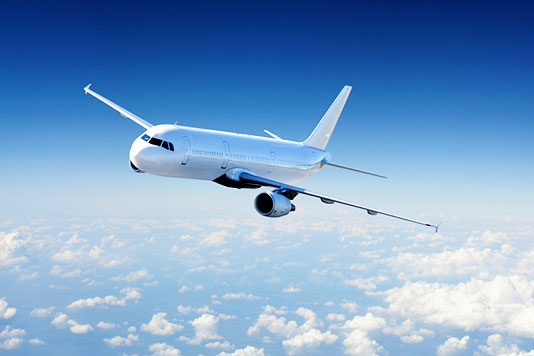 You can fly into Medford, drive, or take a bus to Ashland. Telephone numbers for transportation from the airport or bus stop are below:
Cascade Airport Shuttle: 541-488-1998
Swan-Cierge Shuttle: 916-320-8771
Yellow Cab: 541-772-6288
Medford Cab: 541-772-1818
Budget Cab: 541-779-3333
Valley Cab: 541-326-0363
Dream Cab: 866-452-5867
Checker Cab: 541-531-5222
Your Shuttle Man: 541-857-8294
Metro: 541-773-6665
If You Are Flying
The Medford, Oregon, airport is about 20 miles north of Ashland. Swan-Cierge, Cascade Airport Shuttle and taxi service provide door-to-door service between the airport and the Southern Oregon University campus.
If You Are Driving
Interstate-5 runs north/south from Ashland and is the major highway through this area. There is a secondary highway, Highway 66, which goes over the Cascade Mountains to the east toward Klamath Falls. It is a scenic but precipitous route. Another more roundabout way if you happen to be coming from the coastal areas is to branch off Highway 101 just north of Crescent City, California, onto Highway 199. This winds along the beautiful Smith River and emerges at Grants Pass, where you may hook into I-5 south for the last hour to Ashland. Driving time from San Francisco is approximately 7½ hours and from Portland is 5–6 hours.
If you choose to park on the Southern Oregon University campus, you will need to purchase a parking permit when you arrive. The cost for a one-week permit is $30; permits can be purchased at registration. There are generally parking spaces available in the parking lot, which is directly in front of Cox Hall.
The Stratford Inn has parking on the hotel property.
If You Are Taking the Bus
Greyhound buses currently stop in Medford (approximately 20 miles north of Ashland). You can contact either Swan-Cierge, Cascade Airport Shuttle or a taxi for transportation to Ashland.
A Word About Amtrak
Passenger train service does not come to Ashland or Medford. For Ashland, the nearest rail service is Klamath Falls, Oregon, about 70 miles east of Ashland. Amtrak sometimes has bus service from Klamath Falls to Medford; please contact them directly for details. Cascade Airport Shuttle and Swan-Cierge can transport small groups to/from Klamath Falls.
While in Ashland
Once you arrive in Ashland, transportation is provided for all events that are part of the schedule for programs held on the Southern Oregon University campus. The dining hall is in fairly close proximity to the residence hall and classrooms, and there is ample time in the schedule to walk to and from the dining hall for meals. Accessible parking is available right in front of the entrance to Cox Hall as well as near the dining hall.
Stratford Inn participants will be about a 5–10 minute walk to the class location and the play performances at the Oregon Shakespeare Festival.